Campetella Robotic Center, pioneers in the field of industrial automation
Campetella Robotic Center: the story of an Italian industrial robot manufacturer that stands out in robotics design, production and applicationsWe are an Italian company specialized in the design and production of Cartesian robots and manipulators.
We boast a centuries-old history that crosses the Industrial Revolution and involves five generations of the Campetella family. At the beginning, we accompanied hundreds of entrepreneurs along the path where craftsmanship turned into industry. A lot has happened since then: today Campetella Robotic Center is a leading company focused on mechanical designs and realizations which, at the same time, also takes care of software engineering, plant installation and maintenance and robots' sales and after-sales service. Our core business lies in finding robotic solutions for the plastic injection moulding sector. The solid experience we have been gaining over time has led us to be chosen by the major national and international industrial groups who ask us to meet their production needs.
Our mission: passion, knowledge and technology at the service of customers, to guide them through the automation of their production processes.
Our global partner network, widespread across 28 countries, is designed to offer a complete service in the industrial automation sector: from solution search – when good communication and relationship with the parent company is essential - to after-sales assistance, where the speed of intervention in customer service is guaranteed by our specialized technicians operating in more than 20 countries.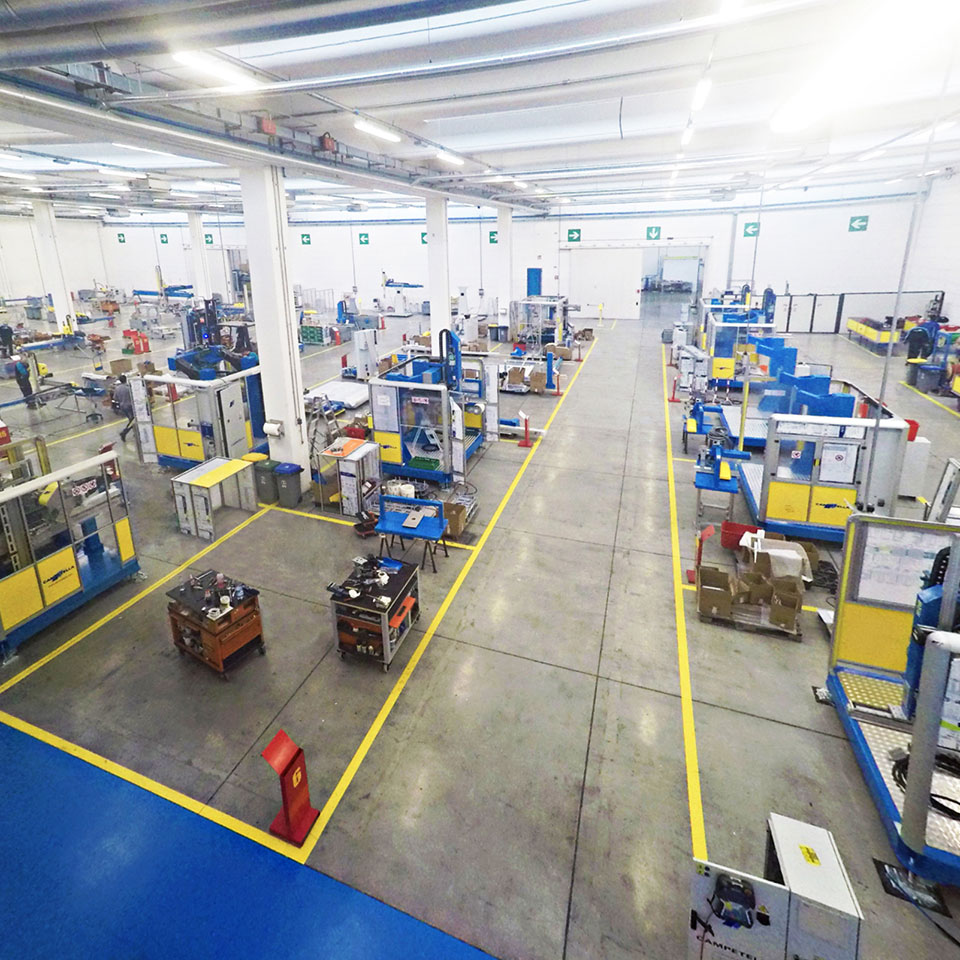 "An international company with a family character"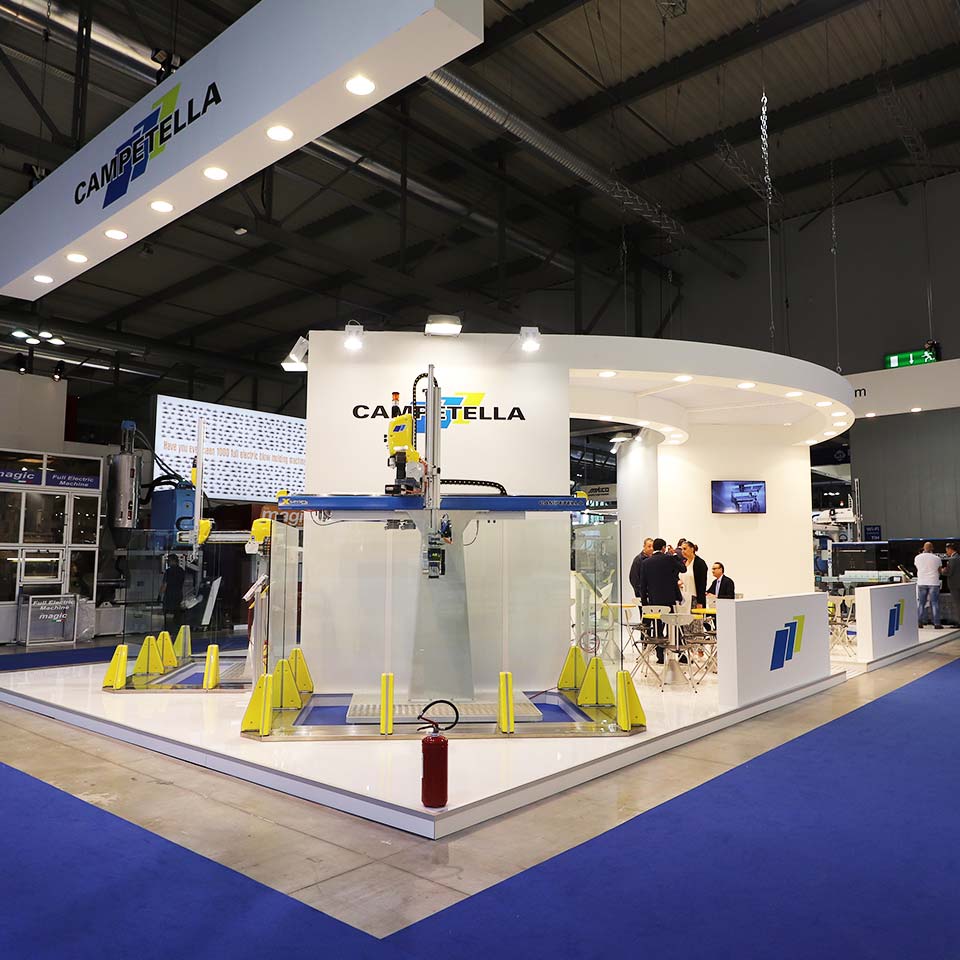 "Our clients are partners with whom we aim to built strong relationships of trust"
Our vision: functional and innovative industrial robots to nurture a solid relationship of trust between customer and supplier
As a leading company in industrial robotics, our goal is to go beyond the mere relationship between client and supplier. We consider our customers to be true partners with whom we aim to build solid healthy relationships based on trust and sincerity, through the proposal of innovative solutions, developed according to their real application needs.
Our Team: the heart of our robotic soul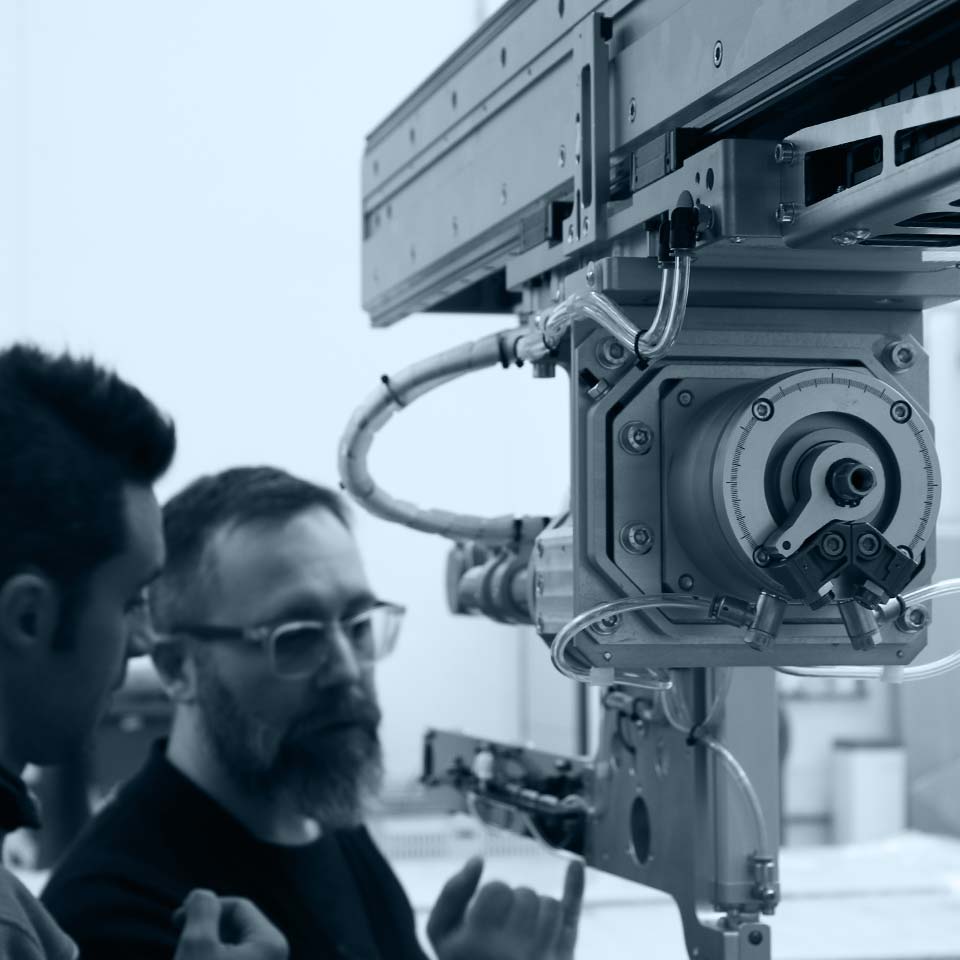 Passion, efficiency, competence and teamwork have always distinguished the Campetella team, now made up of 120 employees and operating in as many as 28 countries. A staff both heterogeneous and cohesive in sharing a corporate culture that has always been oriented towards a constant search for technological innovations and a strong link with the territory. We chose to pay close attention to the after-sales assistance: we organize special courses and tutorials dedicated to our agents and technicians who operate in foreign markets, in order to guarantee an in-depth knowledge of the product and a high-level customer service and support.
Research and development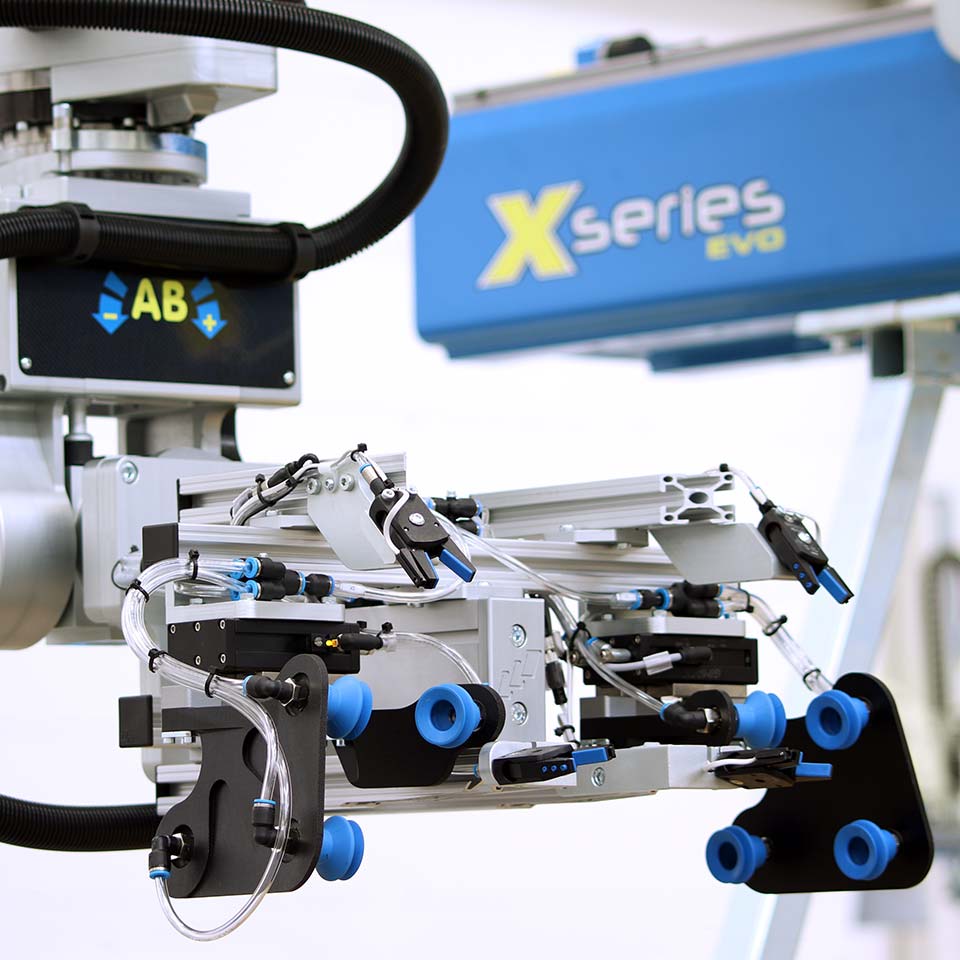 At the base of our robots' production and design lies a continuous research, aimed at developing solutions that favor the use of the best technologies and guarantee their simplicity of use for those who choose to rely on us in order to satisfy their production needs.
Italian production and design of cartesian robots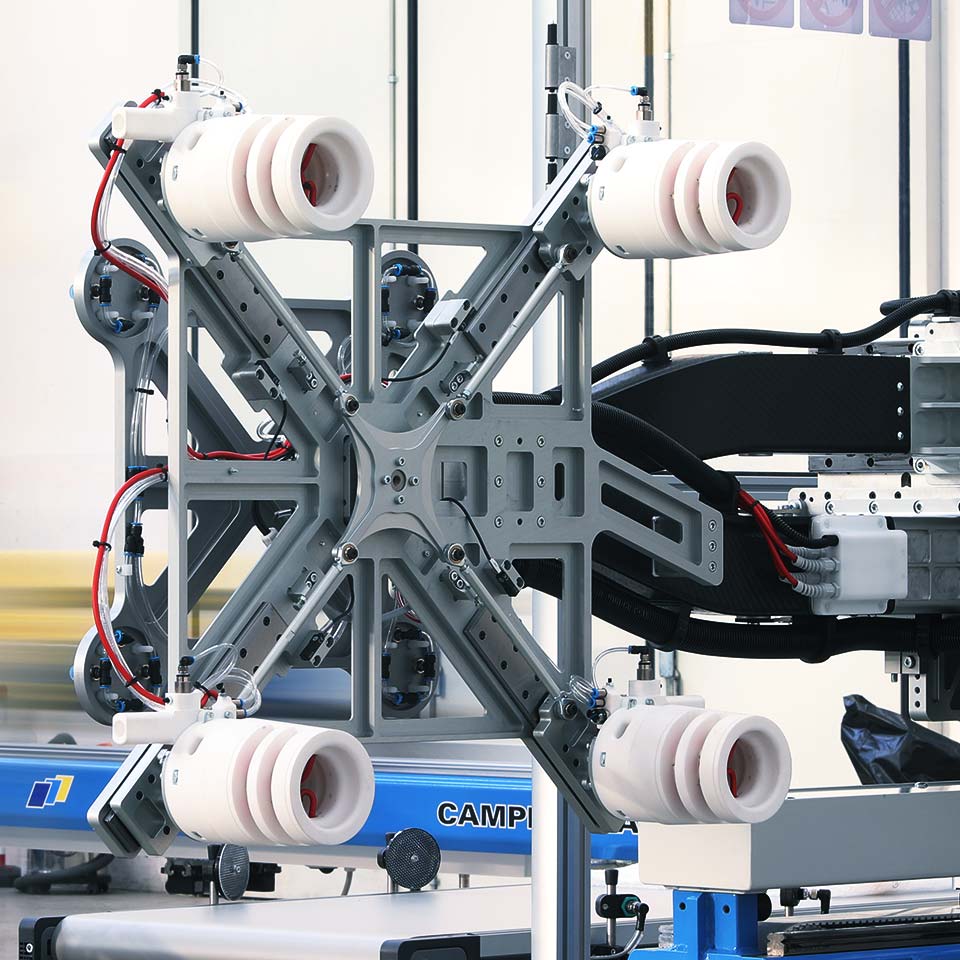 It is really important to us to create value for our territory, at least as much as offering excellent quality solutions. That is why we are committed to taking care of the robot design phases in detail, from mechanics to software, and many of the production processes are operated and managed internally with the utmost attention.
Contacts